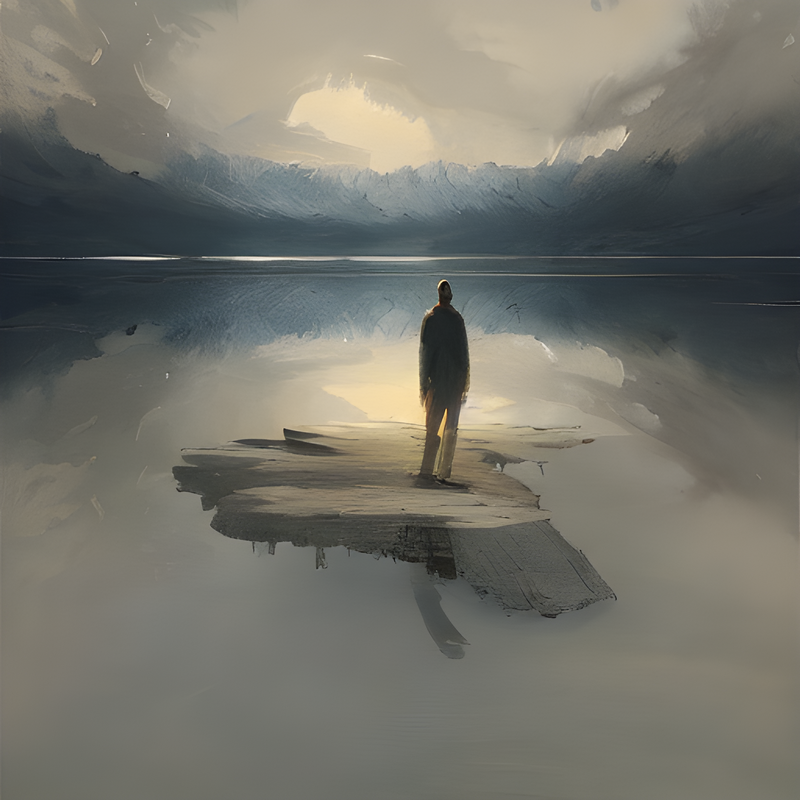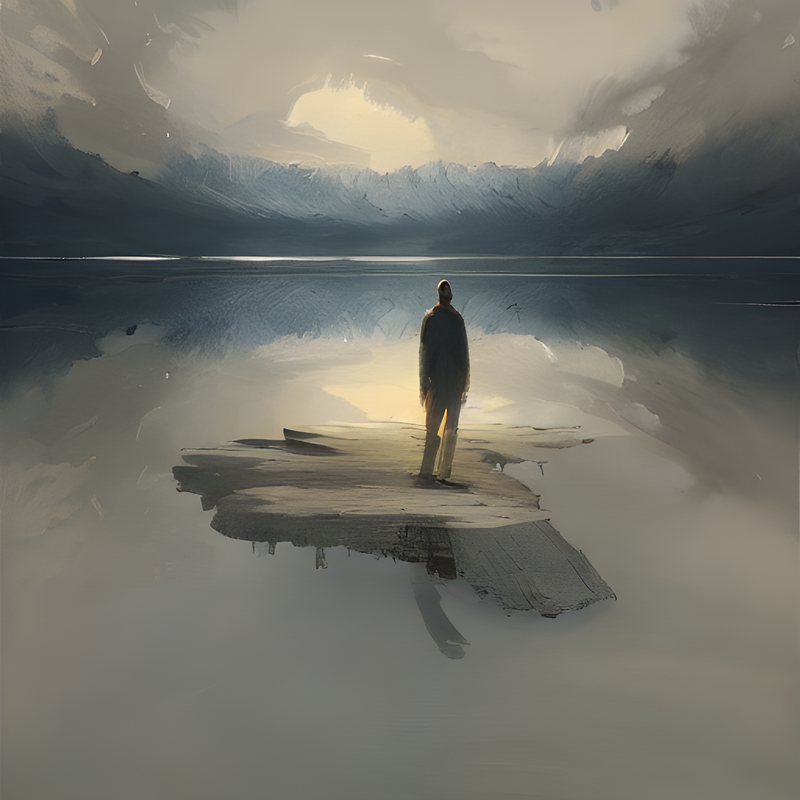 by Anders Sandberg – Future of Humanity Institute, University of Oxford
Is there a future for humans in art? Over the last few weeks the question has been loudly debated online, as machine learning did a surprise charge into making pictures. One image won a state art fair. But artists complain that the AI art is actually a rehash of their art, a form of automated plagiarism that threatens their livelihood.
How do we ethically navigate the turbulent waters of human and machine creativity, business demands, and rapid technological change? Is it even possible?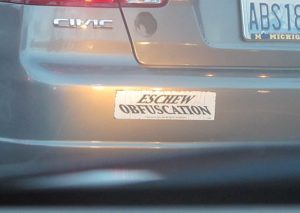 Written by Mette Leonard Høeg
At the What's the Point of Moral Philosophy congress held at the University of Oxford this summer, there was near-consensus among the gathered philosophers that clarity in moral philosophy and practical ethics is per definition good and obscurity necessarily bad. Michael J.  Zimmerman explicitly praised clarity and accessibility in philosophical writings and criticised the lack of those qualities in especially continental philosophy, using some of Sartre's more recalcitrant writing as a cautionary example (although also conceding that a similar lack of coherence can occasionally be found in analytical philosophy too). This seemed to be broadly and whole-heartedly supported by the rest of the participants.
By Ben Davies
When new technologies emerge, ethical questions inevitably arise about their use. Scientists with relevant expertise will be invited to speak on radio, on television, and in newspapers (sometimes ethicists are asked, too, but this is rarer). In many such cases, a particular phrase gets used when the interview turns to potential ethical issues:
"We need to have a conversation".
It would make for an interesting qualitative research paper to analyse media interviews with scientists to see how often this phrase comes up (perhaps it seems more prevalent to me than it really is because I've become particularly attuned to it). Having not done that research, my suggestion that this is a common response should be taken with a pinch of salt. But it's undeniably a phrase that gets trotted out. And I want to suggest that there are at least two issues with it. Neither of these issues is necessarily tied together with using this phrase—it's entirely possible to use it without raising either—but they arise frequently.
In keeping with the stereotype of an Anglophone philosopher, I'm going to pick up on a couple of key terms in a phrase and ask what they mean. First, though, I'll offer a brief, qualified defence of this phrase. My aim in raising these issues isn't to attack scientists who use it, but rather to ask that a bit more thought is put into what is, at heart, a reasonable response to ethical complexity.
Written by Gabriel De Marco and Thomas Douglas
This blog post is based on our forthcoming paper: "Nudge Transparency is not Required for Nudge Resistibility," Ergo.
Consider the following cases:
Food Placement. In order to encourage healthy eating, cafeteria staff place healthy food options at eye-level, whereas unhealthy options are placed lower down. Diners are more likely to pick healthy foods and less likely to pick unhealthy foods than they would have been had foods instead been distributed randomly.
Default Registration. In application forms for a driver's license, applicants are asked whether they wish to be included in the organ donation registry. In order to opt out, one needs to tick a box; otherwise, the applicant will be registered as an organ donor. The form was designed in this way in order to recruit more organ donors; applicants are more likely to be registered than they would have been had the default been not being included in the registry.
Interventions like these two are often called nudges. Though many agree that it is, at least sometimes ethically OK to nudge people, there is a thriving debate about when, exactly, it is OK.
Some authors have suggested that nudging is ethically acceptable only when (or because) the nudge is easy to resist. But what does it take for a nudge to be easy to resist? Authors rarely give accounts of this, yet they often seem to assume what we call the Awareness Condition (AC):
AC: A nudge is easy to resist only if the agent can easily become aware of it.
We think AC is false. In our forthcoming paper, we mount a more developed argument for this, but in this blog post, we simply consider one counterexample to it, and one response to it.
By Maximilian Kiener
In March 2022, Philippines President Rodrigo Duterte signed a bill that increased the minimum age for sexual consent from 12 to 16 years. This bill marked a significant change to a previous law that dated back to 1930.[1] International Organisations have advocated for a changed in the Philippines for a long time and welcomed the new bill. 'Having this law is a very good protective instrument for our children from sexual violence, whether or not it starts online or whether or not it also starts in a face-to-face encounter', commented Margarita Ardivilla, a UNICEF child protection specialist.[2]
To the Western World, the Philippines' new bill seems obvious and overdue. After all, most other countries already specify the age of 16 for consent to sex or health care. But we should not feel complacent too quickly. In fact, there might be more to do to protect children and adolescents. Although most countries now convergence on 16 as the age of consent, they still have a much lower age for criminal responsibility, that is they punish children much earlier than they allow them to consent.
Consider the following case from the UK. On Friday 12th February 1993 in Liverpool, UK, Robert Thompson and Jon Venables murdered the two-year-old James Bulger. At the time of their appalling crime, Thompson and Venables were only ten years old, an age at which they would not have been able to give legally valid consent to their own healthcare, or to sex. Yet, the authorities considered them criminally responsible and made them the youngest convicted murderers in 20th-century Britain.[3]
Although this is an extreme case, it illustrates a more general fact: the age at which children become criminally responsible is often considerably lower than the age at which they become able to give legally valid consent. Noroozi et al. found that in 80% of countries with clearly defined ages for consent and responsibility, the age of criminal responsibility is still about 2 to 8 years lower than the age of consent.[4]
This situation should make us think. Now that we agree that the age of consent should be around 16, and not 10 or 12, let's think about the age of criminal responsibility too. Why should children or adolescents be criminally responsibility for their deeds when they could not possibly give consent to anything important in their lives?
Those who support a lower age for criminal responsibility often pursue one of two routes, neither of which is convincing.
First, they argue that consent requires greater mental capacity, or reasoning skills, than responsibility. When deciding whether to consent, one needs to be able to understand one's own prudential interests, values, and the potentially intricate consequences of one's decision, and doing so requires a great deal of intellectual and emotional maturity. On the other hand, understanding that one should not murder, steal, or break other fundamental norms, is pretty straightforward and everyone with a basic grasp of our social interactions should be able to master this.
But this line of reasoning is not convincing. Morality is not just about regurgitating slogans. It requires understanding, more fundamentally, what we owe each other as fellow moral beings. Moreover, sometimes, the situations regarding consent and responsibility could be very similar. Consider the fictitious case of the 15-year-old Mary who can be convicted of murder but cannot refuse her own life-saving treatment. In both cases, Mary needs to understand the concepts of death and fatal action, and it may therefore be inconsistent to hold Mary responsible for murder but then deny her ability to validly refuse treatment for herself. So, on purely capacity-based terms, a categorical divergence between the age of consent and the age of responsibility lacks warrant.
A second argument for a lower age of responsibility often refers to a policy of being 'tough on crime'. Being tough on crime means sending a clear signal to children and adolescents that their wrongs will be prosecuted and punished.
Yet, this policy presupposes that children possess sufficient competence to understand the signal. Therefore, this approach cannot justify a lower age of responsibility independent of a psychological assessment of children's competence. If children at 10 years old cannot sufficiently understand relevant moral and legal norms, there is simply no point in sending them 'a clear signal'. Consider again the ten-year-old Thompson, one of the children who killed James Bulger, who is reported to have asked the police whether they took his victim James to the hospital 'to get him alive again'.[5] Such a child is very unlikely to have understood the fatal nature of his acts, let alone their moral repugnance. Thus, being tough on children like him is very unlikely to deter children of similar competence.
Thus, the view that the age of responsibility should always be lower than the age of consent cannot be justified. We need a more fine-grained approach and should be particularly critical of wide age gaps, like those in the UK, where the age of criminal responsibility is 10 and the age of consent to much in life is 16.
For this reason, the news from the Philippines about the age of consent should be the start, not the end, of a conversation on how to best protect children and adolescents. It should prompt us to think about the age of criminal responsibility too and reform the law in ways that make it coherent across different domains.
[1] https://www.reuters.com/world/asia-pacific/philippine-leader-approves-bill-raising-sex-consent-age-12-16-2022-03-07/
[2] https://theaseanpost.com/geopolitics/2022/mar/09/philippines-raises-age-sexual-consent-16
[3] https://en.wikipedia.org/wiki/Murder_of_James_Bulger
[4] https://ebmh.bmj.com/content/21/3/82.abstract
By Roger Crisp
Your legal duties are what the law demands of you: to pay your taxes, not to park on yellow lines. Moral duties are what morality demands of you: to keep your promises, not to kill the innocent.
Most think it's possible to 'go beyond' your moral duty. Imagine you're one of the 8,477 people who have taken the Giving What We Can pledge to donate 10 per cent of their income to effective charities. It's unlikely anyone would blame you for not giving any more, since it looks as if you're already fulfilling any plausible duty of beneficence. But what if you now start giving 50 per cent? This is not your duty, but of course you won't be blamed. You will be praised for going beyond, way beyond, your duty. Continue reading →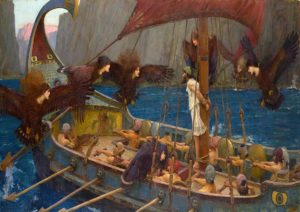 By Charles Foster
[Image: Ulysses and the Sirens: John William Waterhouse, 1891: National Gallery of Victoria, Melbourne]
We shouldn't underestimate Homer's hold on us. Whether or not we've ever read him, he created many of our ruling memes.
I don't think it's fanciful (though it might be ambitious) to suggest that he, and the whole heroic ethos, are partly responsible for our uncritical adoption of a model of autonomy which doesn't do justice to the sort of creatures we really are. That's a big claim. I can't justify it here. But one manifestation of that adoption is our exaggerated respect for advance directives – declarations made when one is capacitous about how one would like to be treated if incapacitous, and which are binding if incapacity supervenes if (in English law) the declaration is 'valid and applicable.' 1.
I suspect that some of this respect comes from the earliest and most colourful advance directive story ever: Odysseus and the Sirens. Continue reading →
By Ben Davies
Last month, the UK's Guardian newspaper reported on a healthcare crisis in the country. If you live in the UK, you may have already had an inkling of this crisis from personal experience. But if you don't live here, and particularly if you are professionally involved in philosophical ethics, see if you can guess: what is the latest crisis to engulf the publicly funded National Health Service (NHS)?

Written by Mette Leonard Høeg
The common intuition in literary criticism, in art criticism in general and in the public cultural sphere is that it is wrong to engage in criticism of a work if you have a personal relation to its author. The critic who reviews the book of a friend, a professional contact or a former lover is biased and could draw private benefits from this, have ulterior motives of revenge or social/professional advancement. It is the convention in literary criticism to strive for objectivity in the assessment and review of a work, and the critic is generally expected to refrain from referencing personal experiences and using private and autobiographical material, in order to be considered professional, expertly and ethically responsible.

Written by Maximilian Kiener
Professor Peter Railton, from the University of Michigan, delivered the 2022 Uehiro Lectures in Practical Ethics. In a series of three consecutive presentations entitled 'Ethics and Artificial Intelligence' Railton focused on what has become one the major areas in contemporary philosophy: the challenge of how to understand, interact with, and regulate AI.
Railton's primary concern is not the 'superintelligence' that could vastly outperform humans and, as some have suggested, threaten human existence as a whole. Rather, Railton focuses on what we are already confronted with today, namely partially intelligent systems that increasingly execute a variety of tasks, from powering autonomous cars to assisting medical diagnostics, algorithmic decision-making, and more. Continue reading →