Written By Dr Joseph Moore
Preventing global climate change is currently the main item on our collective environmental agenda. I am certainly convinced of the need to reduce carbon emissions, restore carbon-sequestering ecosystems, generate renewable energy and develop more sustainable economic practices. Yet as I reflect on the nature of life and the history of the planet, it seems to me that mitigating or hopefully even undoing anthropogenic climate change is but a first step, an emergency measure in an environmental triage. If we do manage to stabilise the global climate, we will then face questions and issues of even longer-term environmental ethics and policy. Specifically, we will know how to push the global climate in any direction, towards higher or lower average temperatures and levels of atmospheric carbon, and with that knowledge and ability comes responsibility. Deciding how best to use this knowledge will require deciding how we want to relate to other forms of life, to the planet and to its ecosystems—or so I will suggest. Continue reading →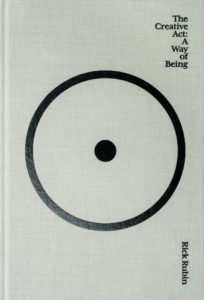 Written by Mette Leonard Høeg
Through the ordinary state of being, we're already creators in the most profound way, creating our experience of reality and composing the world we perceive.
Rick Rubin, The Creative Act
Phenomenal consciousness is still a highly mysterious phenomenon – mainly subjectively accessible, and there is far from scientific consensus on the explanation of its sources. The neuroscientific understanding of the human mind is, however, deepening, and the possibilities of technologically and biomedically altering brain and mind states and for engineering awareness in technological systems are developing rapidly.  Continue reading →

Written by David Lyreskog 
In what is quite possibly my last entry for the Practical Ethics blog, as I'm sadly leaving the Uehiro Centre in July, I would like to reflect on some things that have been stirring my mind the last year or so.
In particular, I have been thinking about thinking with machines, with people, and what the difference is.
–
The Uehiro Centre for Practical Ethics is located in an old carpet warehouse on an ordinary side street in Oxford. Facing the building, there is a gym to your left, and a pub to your right, mocking the researchers residing within the centre walls with a daily dilemma. 
As you are granted access to the building – be it via buzzer or key card – a dry, somewhat sad, voice states "stay clear of the door" before the door slowly swings open.
Written by Rebecca Brown
Breed Specific Legislation
The UK currently imposes what's called 'Breed Specific Legislation' in an effort to limit serious injuries due to dog attacks. The legislation was introduced in 1991 and made it illegal to own, sell, abandon, give away or breed dogs deemed to belong to one of four banned breeds. These are the Pit Bull Terrier, Japanese Tosa, Dogo Argentino and Fila Brasileiro. These breeds, having been selectively bred for purposes such as fighting, hunting and guarding, and are considered to have physical and behavioural attributes that mean they pose an unacceptable risk to the public. Dogs that meet the criteria for being a banned breed can be seized and either destroyed or permitted to remain with their owner under restrictive conditions. Breed specific legislation has been recently criticised in a number of organisations.
I do not intend to defend Breed Specific Legislation. It's plausible that there are alternative, more effective and less damaging ways of reducing harm from dog attacks. However, many of the critiques of Breed Specific Legislation made by prominent animal charities and veterinary bodies are flawed. In pursuing what they no doubt see as a worthwhile end (the scrapping of Breed Specific Legislation), those publicly lobbying for change have made numerous confused and misleading arguments. Below, I outline why these arguments are misleading, implausible or weak, and how they fail to show that Breed Specific Legislation should be revoked.
Written by Muriel Leuenberger
The more philosophers I have come to know, the more I realize how deeply personal philosophy is. Philosophical positions often emerge from personal experience and character – even the seemingly most technical, detached, and abstract ones. As Iris Murdoch wrote: "To do philosophy is to explore one's own temperament, and yet at the same time to attempt to discover the truth." Philosophy is an expression of how one sees the world, a clarification, development, and defense of "an outlook that defines who someone is" to add the words of Kieran Setiya.
This personal dimension of philosophy becomes evident in the new philosophical positions and topics that emerge when people with different personal experiences and points of view start to do philosophy. The most prominent example is how women in philosophy, particularly in the last 50 years, have contributed new perspectives – a brush of fresh air in old, stuffy rooms. Philosophy's allegedly objective view from nowhere was rather the view from a particularly male perspective. Care ethics, feminist philosophy, and philosophy of pregnancy are just some areas where the inclusion of women in philosophy with their own outlook and priorities has advanced the discipline.[i]

Image: Easter on Santorini: Georgios Michos, CC BY-SA 4.0 <https://creativecommons.org/licenses/by-sa/4.0>, via Wikimedia Commons: Link to image here.
I spent Orthodox Easter in Greece. Then, and for the week afterwards, the neon displays over the main roads announced 'Christ is Risen', and the shopkeepers wished me a 'Good Resurrection'.
This piety isn't reserved for Easter. Almost everyone wears a cross around their neck. Drivers, without interrupting the high volume argument with their passengers, cross themselves when they pass a church.
'Superstition, not true religion', sneers the ardent Protestant – for whom, drawing on a Puritan tradition, diligent examination of conscience and the deliberate orientation of the will towards God are the only completely acceptable mental states. The professional philosopher typically agrees: what is philosophy, these days, other than the disciplined examination of propositions and reasons – and of course disciplined examination demands strenuous, conscious attention.
But I'm not so sure. Religion is part of the web and weave of these Greeks: a way primarily of being, and only secondarily of doing, and often not at all of thinking, in the sense that philosophers typically mean by 'thinking'. It's a reflex – or at the root of a reflex –  which has ethical consequences. If one sees the right result (rather than the means to that result) as the most important thing about ethics, a reflex which produces the right result fast, invariably and unconsciously might be preferable to a process of highly cognitive deliberation which could be derailed before it produces the ethically appropriate end. And if what matters is general moral character, who is more praiseworthy: someone who is constitutionally altruistic (for instance), or someone who decides on a case by case basis whether or not to be altruistic? Continue reading →
written by César Palacios-González
@CPalaciosG
If I were to post online that you have been accused of sexually harassing someone, you could rightly maintain that this is libellous. This is a false statement that damages your reputation. You could demand that I correct it and that I do so as soon as possible. The legal system could punish me for what I have done, and, depending on where I was in the world, it could send me to prison, fine me, and ask me to delete and retract my statements. Falsely accusing someone of sexual harassment is considered to be very serious.
In addition to the legal aspect there is also an ethical one. I have done something morally wrong, and more specifically, I have harmed you. We know this because, everything else being equal, if I had not falsely claimed that you have been accused of sexual harassment, you would be better off. This way of putting it might sound odd but it is not really so if we compare it to, for example, bodily harms. If I wantonly break your arm I harm you, and I do so because if I hadn't done so you would be better off. Continue reading →
Written by Muriel Leuenberger
The question of who gets to be a person is one of those old but never outdated classics in philosophy. Throughout history, philosophers have discussed which human beings are persons, when human beings start to be persons, when they are no longer the same person, and whether non-human beings can be persons – and the discussion continues.
The task of defining the concept of a person can be approached from a purely ontological angle, by looking at what kind of entities exist in the world. There are those beings we want to call persons – what unites them and what separates them from non-persons? This ontological project has, at least at first sight, nothing to do with how the world should be and purely with how it is.
But many moral practices are connected to this concept. Persons deserve praise and blame, they should not be experimented on without their consent, they can make promises, they should be respected. The status of personhood is connected to a moral status. Because of the properties persons have they deserve to be treated and can act in a certain way. Personhood is what can be called a thick concept. It combines descriptive and normative dimensions. To be a person one must meet certain descriptive conditions. But being a person also comes with a distinctive moral status.
by Roger Crisp
This may be an odd thing for a moral philosopher to say, but I think that morality is not fundamentally important. In fact, I think it would be helpful if we stopped using, or at least drastically cut the use of, moral language in philosophical ethics, unless we are engaged in some non-normative enterprise, such as describing a particular morality, that of common sense, for example, or of some particular group or individual. Continue reading →
Written by Muriel Leuenberger
A modified version of this post is forthcoming in Think edited by Stephen Law.
Authenticity is a popular ideal. Particularly in the western world, authenticity has developed into a prevailing ideal since its rise in Modernity.[1] The search for authenticity is a common trope in film and literature, countless self-help books advise us how to become more authentic, and marketing and politics have long discovered authenticity as a useful label to sell goods and candidates.
Boris Johnson and Donald Trump are recent examples of politicians who presented themselves and were perceived by many as particularly authentic. At the same time, both are known for not taking the truth too seriously, if not for being notorious liars. This seems like a contradiction. Can you be an authentic liar? Figures like Johnson and Trump can prompt us to reconsider and clarify what we mean by a concept like authenticity as well as how we should relate to ourselves and express ourselves to others.