In philosophical discussions, we bring up the notion of plausibility a lot.  "That's implausible" is a common form of objection, while the converse "That's plausible" is a common way of offering a sort of cautious sympathy with an argument or claim.  But what exactly do we mean when we claim something is plausible or implausible, and what implications do such claims have?  This question was, for me, most recently prompted by a recent pair of blog posts by Justin Weinberg over at Daily Nous on same-sex marriage.  In the posts and discussion, Weinberg appears sympathetic to an interesting pedagogical principle: instructors may legitimately exclude, discount or dismiss from discussion positions they take to be implausible.*  Further, opposition same-sex marriage is taken to be such an implausible position and thus excludable/discountable/dismissable from classroom debate.  Is this a legitimate line of thought?  I'm inclined against it, and will try to explain why in this post.**  Continue reading →
A GP in Guildford has recently revealed that the NHS is to pay GPs £55 each time they diagnose dementia in a patient. Writing on the medical website Pulse, Dr Martin Brunet, called the incentive scheme a "bribe," put in place so that the government can "hit its target to raise diagnosis rates."
The 'Dementia Identification Scheme' requires GPs to count how many patients with a dementia diagnosis there were on their register at the end of September, and to compare this with the number at the end of March 2015. They will then receive £55 for every extra patient. The full service specifications can be found here.
Tomorrow  in the House of Lords Lord Falconer's bill on assisted dying will be debated. The bill would allow those who are terminally ill and likely to die within six months to request life-ending drugs from their doctor for the patients to use as and when they see fit.
As might have been expected, there has been huge discussion over the bill, but most of the arguments presented so far are not new, and the same will probably be true tomorrow. But there is one I haven't seen before, put forward recently by Giles Fraser: that assisted suicide is the 'final triumph of market capitalism'. Continue reading →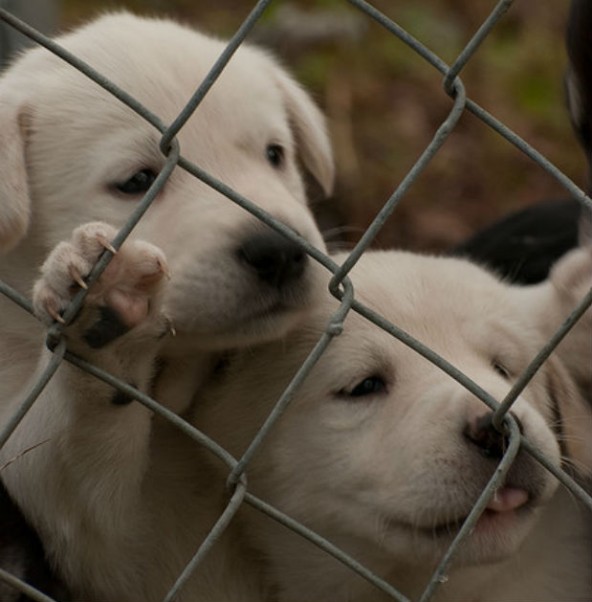 As the diverse range of topics on this blog testifies, philosophical questions concerning practical ethics crop up every day, in a variety of circumstances. Today, I had my own ethical dilemma – this time regarding puppies. Having just moved into my new house, I am now searching for a puppy. When I saw an advert for some puppies for sale in a small village in South Oxfordshire, I became excited: could this be the one?
This morning, after I had arranged an appointment to visit the pups, I began searching online for more details. Specifically, the pups were being sold by what is known as a "commercial breeder": a business that breeds and sells puppies, primarily for profit. To me, this sounded almost identical to the oft-maligned "puppy farms", or "puppy mills". As one website (www.dogstuff.info) describes it, a puppy farm is
 A business that mass-produces dogs for a profit with little or no regard for the health and well-being of the puppies and dogs.   It is a facility where puppies are sold to brokers, pet stores or individuals without regard for the puppy.  They usually have many breeding animals in many different breeds and often, but not always, substandard health, living and socialization conditions. Continue reading →
The tragic sinking of the South Korean ferry raises again the problem of moral luck which Bernard Williams did so much to expose in his famous 1976 article on that topic. The South Korean president has now claimed that the captain of the ferry is a murderer, implying that he is subject to the same degree of blame as any other murderer. Continue reading →
By Dominic Wilkinson (Twitter: @Neonatalethics)
There are reports in the press this week that the remains of 86 unborn fetuses were kept in a UK hospital mortuary for months or even years longer than they should have been. The majority were fetuses less than 12 weeks gestation. According to the report, this arose because of administrative error and a failure to obtain the necessary permissions for cremation.
The hospital has publicly apologized, and set up an enquiry into the error. They are planning to cremate the remaining fetuses. However, they have decided not to contact all of the families and women whose fetal remains were kept on the basis that this would likely cause a greater amount of distress.
Is this the right approach? Guidelines and teaching in medical schools encourage health-care professionals and institutions to own up to their errors and disclose them to patients. Is it justifiable then to not reveal errors on the grounds that this would be too upsetting? How much transparency is desirable in healthcare?
'Between the NHS and social care, there must be total commitment to ensuring that interaction is paperless, and that, with a patient's consent, their full medical history can follow them around the system seamlessly.' So said Jeremy Hunt,the Health Secretary, on 16 January 2013. And NHS England say that: 'Our vision is for a fully integrated digital patient record across all care settings by 2018'.
It sounds like a good idea. It's not. Or not in its present form. Many of the concerns that have been expressed relate to privacy/confidentiality. Those concerns are real. But even if they can be satisfactorily addressed, electronic health records have the potential to do great harm. They divert attention from the patient to the screen, and they cause clinical skills to atrophy.
David Loxterkamp recently observed that the computer in the consulting room is a Frankenstein-like creature: '….we have created a place in our exam rooms for a computer that needs our care and feeding. It now directs the flow and purpose of an encounter that once unfolded organically according to the particular needs of the patient.' The electronic servant becomes the master. Continue reading →
It was announced last week that a new offence of 'wilful neglect or mistreatment' is to be created for NHS hospital staff whose conduct amounts to the deliberate or reckless mistreatment of patients. This offence will be modeled on an existing offence under the Mental Capacity Act which punishes the wilful neglect or ill-treatment of patients lacking capacity. Currently, a medical worker convicted of this offence faces a maximum sentence of five years imprisonment, or an unlimited fine. The sanctions for the proposed new offence are likely to be of a similar severity.
The creation of the offence comes in the wake of the inquiry into the widespread negligence that occurred at Mid Staffordshire hospital. Intended principally to deter healthcare workers from mistreating patients, the new offence has been proposed following review of patient safety. The leader of the review, Professor Don Berwick, emphasized that patient safety must become the top priority and that the measure was needed to target the worst cases of a 'couldn't care less' attitude that led to 'wilful or reckless neglect or mistreatment'.
Concerns about its impact
Whilst most would agree that patient safety should clearly be a priority, there has been concern that the new criminal sanction could create a 'climate of fear' amongst healthcare workers and that individual workers will be penalised for mistakes that are the result of inadequate staffing or simple human error, rather than blameworthy acts of malice. Continue reading →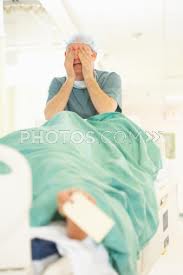 Last week, the Daily Mail reported on Dr Anna Smajdor's paper in which she argues that compassion 'is not a necessary component' of healthcare. This claim contrasts interestingly with Jeremy Hunt's recent proposal that all student nurses should have to prove that they are capable of caring by spending a year on wards carrying out basic tasks. This proposal, along with the suggestion that pay be linked to levels of kindness would, according to Hunt, go some way to improving the standard of NHS care.  The motivating idea behind Hunt's proposals is that lack of compassion amongst NHS staff is partly responsible for poor care and, in some cases, for cultivating a 'culture of cruelty'.
So is compassion a necessary component of healthcare? Is an adequate standard of care necessarily unattainable when compassion amongst staff is absent? In considering these questions I do not intend to embark on a detailed critique of Dr Smajdor's paper. Instead, I will begin from her main ideas and use them to motivate a general discussion of the role of compassion in healthcare. According to the report, Dr Smajdor argues for two main claims: 1) that compassion is not a necessary component of healthcare – that acceptable standards can be attained without it – and 2) that compassion can actually be dangerous for healthcare workers, possibly resulting in impaired standards of care.  Continue reading →